General Motors is finally throwing in the towel on the EU. After 18 years struggling to turn a profit the automotive giant is taking a step back from Europe.
GM announced Monday that it would sell its Opel and Vauxhall brands to Peugeot for $2.3 billion. Signaling a stronger commitment to the US and China where GM holds extremely strong brand appeal. Getting lost in all of this is the Opel Ampera-e, better known as the Chevy Bolt. While it's just one vehicle, it may end up as the future of the automotive market. As the first of its kind low-priced, high-range (~$35k and 230 miles) EV on the market there are a number of eyes on its success and this looks like GM turning its back on the electric vehicle market.
The deal looks to be a signal that GM is attempting to slowly back out of its past commitment to electric vehicles, but don't be fooled.
It might seem like a downer for the future of automotive innovation, but looks can be deceiving and could mean Peugeot, one of Europe's largest automakers intentions in entering the EV fray in a big way.
Award Winning Technology
Time will tell if the Chevy Bolt is a sales success, but it's already racking up the awards, claiming Motor Trend's Car of the Year, Car and Driver's 10Best, and North America Car of the Year, just to name a few. The point here is there is some serious tech that went into the Bolt and now PSA Group (owners of Peugeot and Citroen) will get some serious insight into it.
What that means is this could prove a giant boost to the growing electric vehicle market. PSA Group, will benefit from access to GM's electric car expertise, and the two are expected to collaborate on electric car tech well into the future. Following the deal, PSA will become Europe's second largest carmaker behind Volkswagen, and immediately become an industry leader in electric vehicles.
Prior to the sale, PSA had not set the world on fire when it comes to electric vehicles. Just last week, Peugeot revealed that it planned to release its own fully electric car in 2019, with new plans to develop its own electric drivetrain after rebadging other companies' technologies. Now it appears how they plan on getting there and proves the electrical vehicle market has some serious staying power.
General Motors Is Going All-In on EVs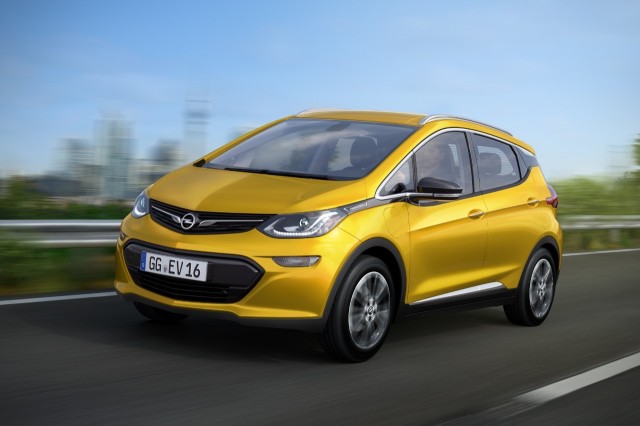 On the outside, this deal looks to be a signal that GM is attempting to slowly back out of its past commitment to the continued growth of EVs, but don't be fooled. Similar to Tesla releasing its patents free-of-charge, GM realizes that if their EV bet is really going to pay off they will need more competition, and in this instance, they are attempting to manufacturing some.
By allowing a competitor the ability to reach the forefront of EV technology they are almost guaranteeing that a robust fully-formed EV marketplace will begin to take shape over the next 18 months. It's the one thing both Tesla and (to a lesser extent) GM have desperately needed in order for EVs to take off. In essence, they want an industry-wide commitment to EVs success. Don't forget GM has been down the EV road in the past and knows that they only way to change the industry is to ensure other large car companies are on board.
It also doesn't hurt that in the process of generating additional EV competition they were able to unload one of the weakest points in their total operation. In addition they get to force further pressure on Volkswagen, a company that had recently been stepping on their established markets (although Dieselgate isn't helping VW much either). In short, this is as close to a win-win as it gets, GM gets to shed debt, grow their desired EV market competition and kick a rival when they're down. Not a bad days work all things considered.
Where We Go From Here
For the general public this should be great news, by allowing yet another large automotive manufacturer into the fray it only guarantees that we will start to see a lot more EV options going forward. Not only will we see more long-range EVs available but we should start to see those low-end price points drop pretty dramatically and thats just the tip of the iceberg.
The best thing that adding competition does is force innovation, and just as we saw the rapid growth of the smartphone industry this past decade we can expect to see something similar from the EV world soon. In fact, we are already starting to see some of it bare out, Supercharging, ultra-fast acceleration, and autonomous driving tech are all directly related to the growth of Tesla and look how rapidly the rest of the auto industry was to react.
EVs are still a long way from totally dominating the car market, but we are already seeing the signs that one day everyone will be driving electric and that's something I am sure we all look forward to.