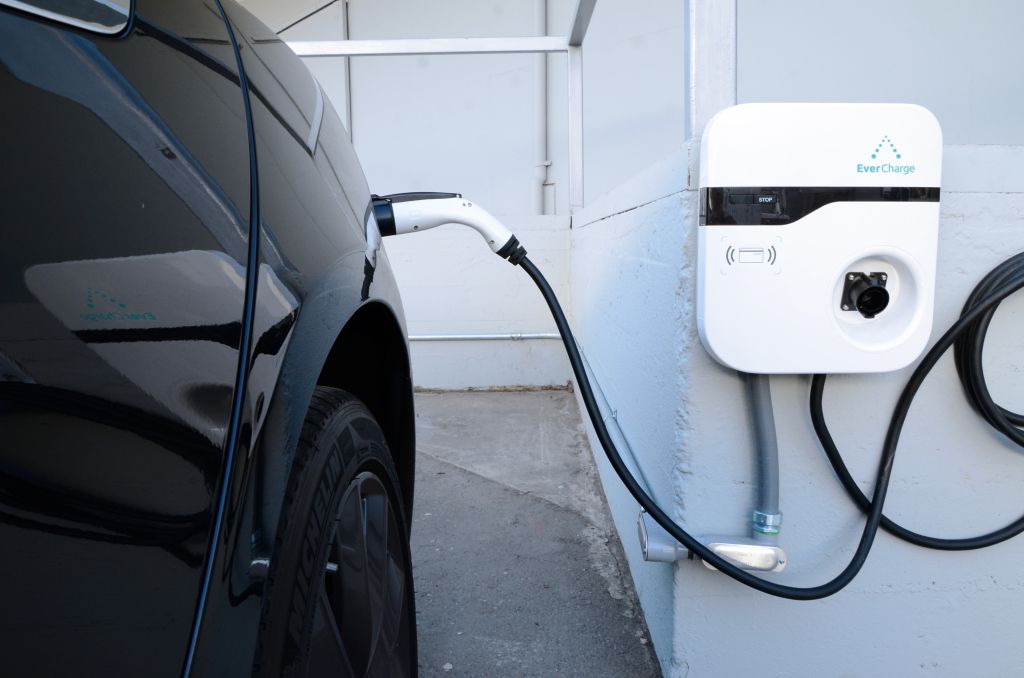 More than 90% of EV drivers agree that home is the best place to charge an electric vehicle. Single-family home owners can simply install charging in their garage, but if you live in a condo things start getting tricky.
EverCharge hears from many current and prospective EV drivers who live in all kinds of multi-family housing scenarios like condos and apartments that want to get an EV and charge at home. Our team has had thousands of conversations with EV drivers, property managers, and HOA boards trying to bring EV charging into their buildings and are experts in getting you charging right away.
We Handle Everything
Even though you may own your parking spot, the eletrical infrasturcture is a shared resource and the HOA will want to know how adding EV charging effects everyone in the building. To install a charger , you'll need to run wiring along common walls from a shared electrical source which may require you to put in a formal request to your architectural committee or form a committee to research and make a recommendation on how to implement EV charging. Once you contact EverCharge we'll get to work engaging the proper people to help speed the process along.
In the meantime we'll also survey your neighbors to see who else is interested in getting an electric car. Odds are good you're not the only one thinking about going electric and knowing just how many people will want access to charging can make a big difference. Even if you are the only one eventually there will be others and EverCharge builds a plan that suits your needs for the present and future.
Building A Plan That Works For Everyone
All HOAs want to ensure that things remain fair for everyone. That's why EverCharge works hard to ensure that our solution covers everyones needs. Typically paying for electricity is high on the list of many HOAs and EverCharge has you covered. Our smart charging solutions for apartments and condos track your energy use, bill you for it and automatically reimburse your property, so you can use the shared electrical supply while covering costs.
Once people see your charging spot, they may want their own EV and charger. That's great for the environment, but your condo's existing electrical capacity may not be sufficient to support installing a station for everyone. Thats where SmartPower comes in.
Keeping Costs Low
SmartPower lets drivers tap into an existing panel by using dynamic power management to install 10x more charging spots and dynamically manage power so more cars can charge without exceeding existing electrical capacity. This avoids many of the expensive upgrades infrastructure upgrades that are typically assiociated with adding EV charging for condos.
By leveraging our industry leading technology we not only allow everyone the ability to get EV charging, we also save you and the other residents thousands on install costs. At EverCharge our mission is simple, we want to enable the widespread adpotion of electric vehicles everywhere. By keeping costs low and ensuring everyone has the abillity to quickly access charging we are fulfilling that mission.
Installing charging at your condo or apartment doesn't have to be hard, with EverCharge we make it easy and affordable. For more information and another resource to give your HOA, get in touch with one of our charging experts today!